HOT Real Estate Zones:  
Cabarete Real Estate
Sosua Real Estate
Puerto Plata Real Estate
Punta Cana Real Estate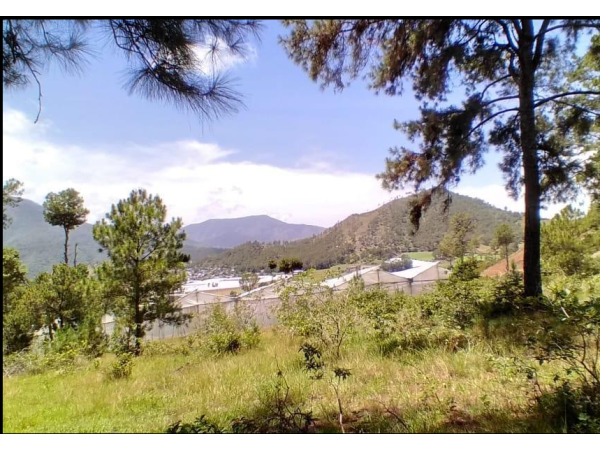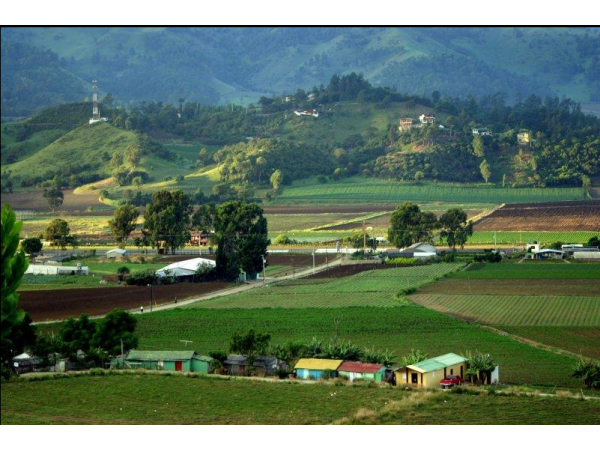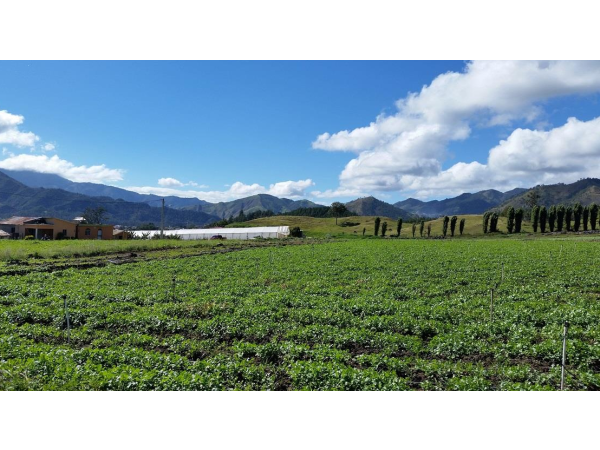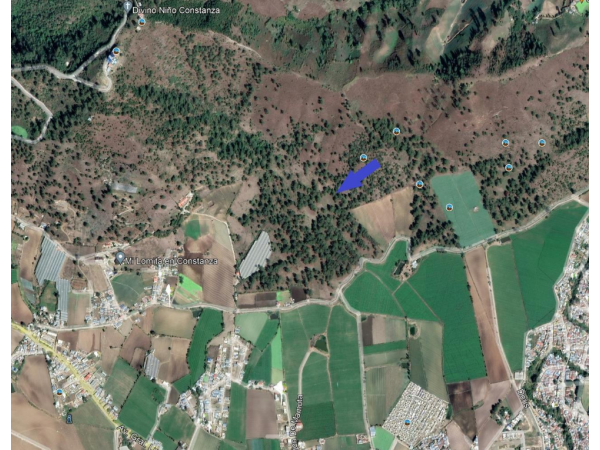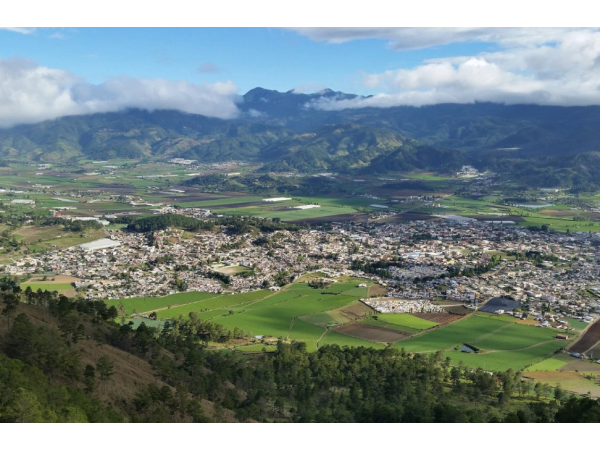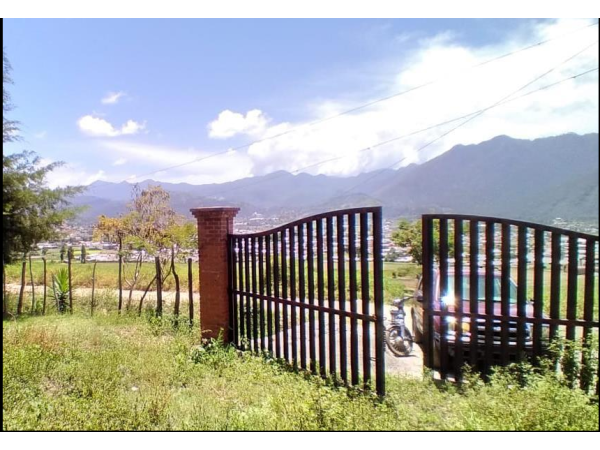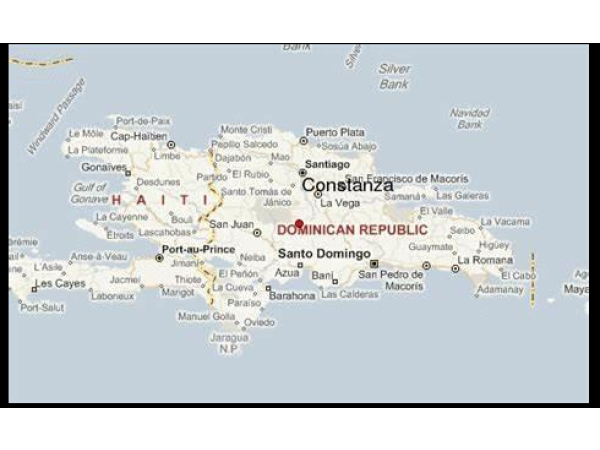 Property Description
2 PARCELS OF LAND FOR SALE BACK TO BACK - SAME OWNERS, SEPARATE TITLES - Can purchase 1 parcel, or both.
APPRAISAL DONE - PRICED SLIGHTLY BELOW APPRAISAL AT ONLY $36.50 PER SQ. METER!

Front Parcel = 6,288.63 sq. meters (or 67,665,66 sq, ft) - Over 1 and 1/2 acre. TOTAL ASKING PRICE $229.535.00 U.S.
Back parcel = 4,498.72 sq. meters (or 48,406.23 sq. ft) - Over 1 acre. TOTAL ASKING PRICE $164,203,00 U.S.
(NOTE: An acre is 43,560 sq. ft.)
Price per sq. meter =

Views to the valley, the town (or village) and the spectacular mountains of Constanza. Very close to the center of the town and the monument of the Divino Niño (Divine Child).

Perfect to build your retirement, vacation or rental house. OR many other ideas... keep reading... Also perfect for farming with natural spring water abounding.

Constanza is known for its lush mountainous and botanical beauty. And famous for its natural waterfalls and world class mountain climbing. A very safe area with friendly locals, who are eco conscious and keep their communities clean. Neighbors who respect and protect their eco-environment!

La Vega is where you'll find the two popular mountain destinations of Jarabacoa and Constanza. La Vega is also the crux of spirituality, a pilgrimage hub for Dominicans who visit two important churches to worship the patron saint of the Dominican Republic, Our Lady of Mercedes.

Just 2 ½ hours from the city of Puerto Plata, the town of Constanza in the Dominican Republic perches on a plateau 4000 feet above sea level, hidden inside the island's largest mountain range. The journey to Constanza offers curious travelers the chance to see a very different side of the Caribbean.

Constanza village is, undoubtedly, one of the most charming villages in the Dominican Republic; even though it is a small one, it has lots of colorful and lively streets, typical of La Española island's villages. Tourism in Constanza.

While Constanza proper is fairly domesticated, needles of the remnant pine forest linger on the plateau and are a great place to find unique wildlife. Valle Nuevo (Constanza- La Vega) and Ébano Verde are two fascinating National Parks nearby. Valle Nuevo is an exceptional destination for mountain trekking and bird watching. With an altitude of over 7,200 feet, and is home to more than 500 unique plants - 138 of which can't be seen anywhere else on earth - creating a rich habitat for the abundance of birds, butterflies and amphibians that live here. Constanza's botanical gardens are a must see.

There are over a dozen agricultural communities of about 3,000 people who live around the center of Constanza, making it one of the country's top growers of fresh produce like:

• - Strawberries, wild berries, peaches and passion fruit
• - Carrots, potatoes, plantains and yuca
• - Cabbages, kale and chalets

Celebrated every year, the Constanza Spring Festival is an event that brings together many of the leading farming and tourism businesses of Constanza for a weekend of presentations, talks and exhibits at the Club Japonés in Constanza. It is a good opportunity to see the people and products of the region in an informal and fun atmosphere.

A local saying has it that in Costanza, "the crops are so plentiful, no one here knows what hunger is", and residents here are famously generous with their bounty - happy to give away fresh produce to visitors just to show off how delicious they are!

Perfect land for agriculture, an eco-resort, or boutique hotel with cabins. Or maybe a fine dining Restaurant. Since the land offers different terrain, a golf course could also be considered... Or, perhaps an offering of eco-tours with botanical gardens and/ or natural spas. It is understood, a mountain railway, or heliport could be approved as a special feature. Or. simply develop a Residential community for villas, or condos (apartments); Or... procure as your own private residence surrounding yourself with abundant land with spectacular mountain and Constanza City views perfect for a restaurant

This land has no debts or mortgages. The terrain is walkable. Some of the land is already cleared, yet preserving much of the beautiful and mature tropical trees, botanical plants, and foliage known to the Dominican Republic. Plenty of timber on the land to use for building cabins too.

This land was recently appraised. Yet, owners still priced below appraisal. Don't miss this amazing and affordable land development opportunity!

NOTE: THIS IS AN EXCLUSIVE LISTING WITH OUR AGENCY ONLY

PLEASE CALL OR EMAIL TO SET UP A PHYSICAL SHOWING OF THE LAND
| | |
| --- | --- |
| Lot Size: 10,787 sq. m. m2 | |
Information About La-Vega
La Vega, or Concepción de La Vega is the largest city and municipality of the central Dominican Republic and the third of the whole country. This city is known as the heart of the Dominican Republic for its geographical position and its large agricultural production.
Source:
La Vega Wikipedia page